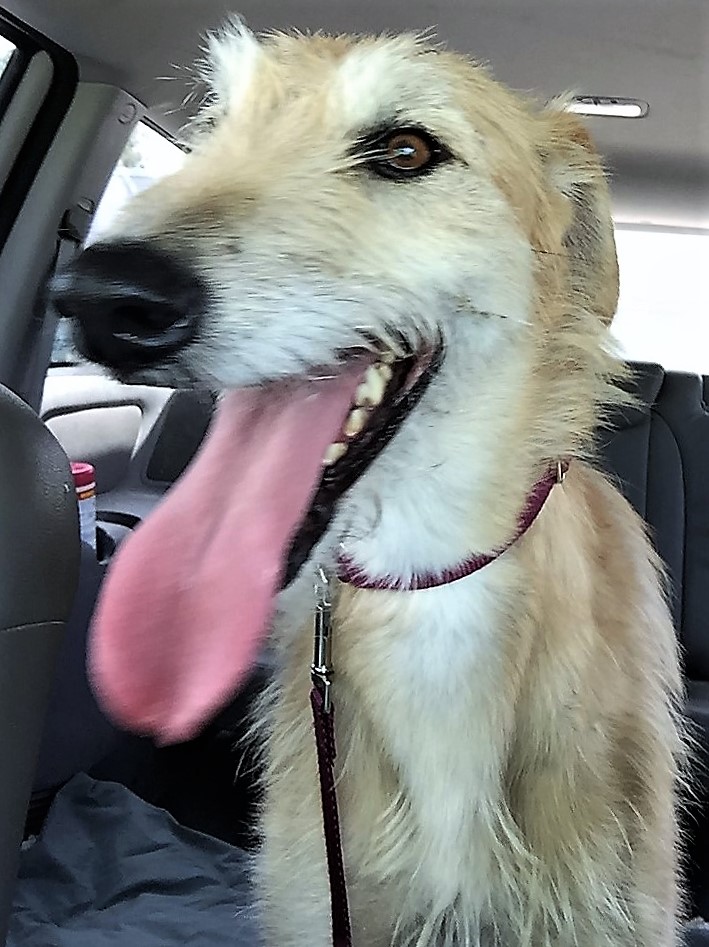 Fuzzy-faced Archie was brought in to the Austin Animal Center by a good Samaritan. He might have been hit by a car, as he had several fresh scrapes and cuts all along the right side of his body. He had no ID, no chip, and wasn't neutered. He also had no major injuries and no Heartworms – lucky dog!! When our Foster Coordinator met him in the shelter, she was impressed at how quiet, calm and friendly he was.
Clearly, not a greyhound, we are calling him a staghound while we await his DNA results. Archie fits in just fine with the mixed pack in his foster home. He is not small critter safe. Archie enjoys a lot of attention and with his unique look, he gets a lot of it. He will crate up patiently while you are away. His height gives him easy access to anything left on your counter or table.
If you are looking for a special sighthound who will give you scruffy kisses, then Archie might be your guy.