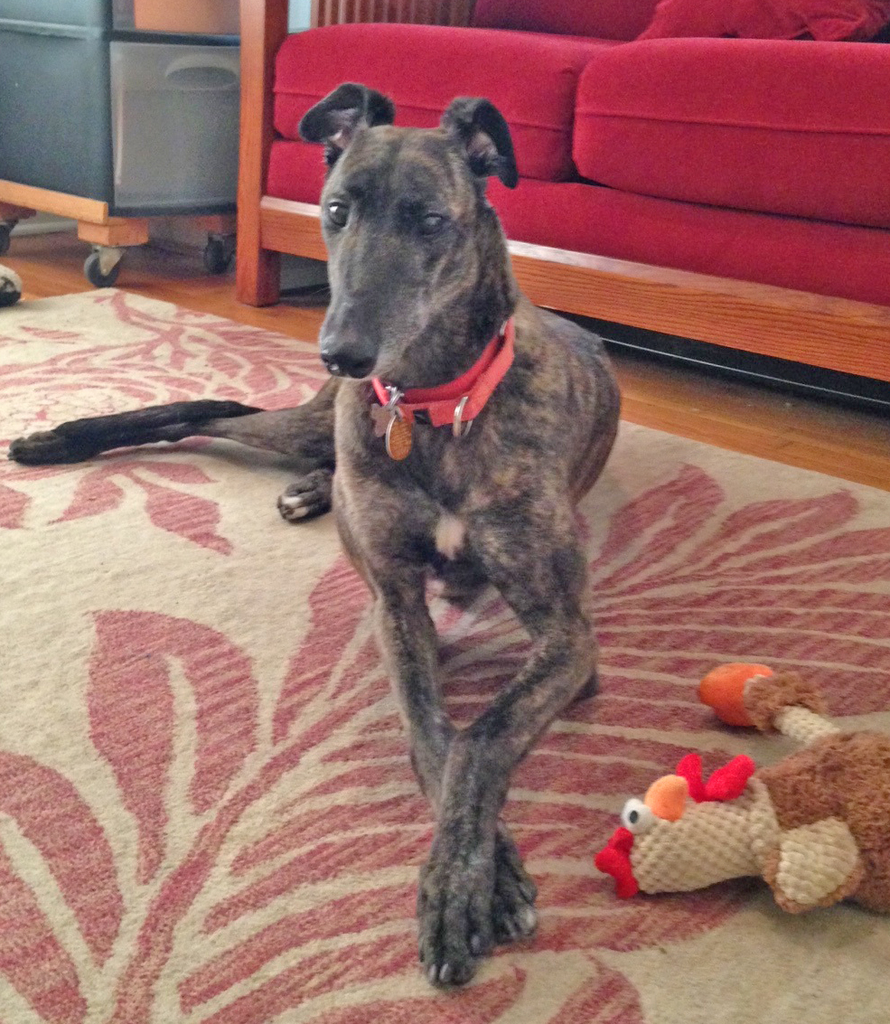 Hi, I'm Carly, a sleek dark brindle girl, playful and friendly. I've been told that my fur is amazingly soft and I do love a good neck and ear rub. Even though I'm a little old to be playing with toys, I still sneak into the toy basket daily and get most of the toys out. The resident greyhound in my foster home and I get along just fine but I would prefer to not share my space with small dogs or cats.
When your car drives in the driveway, I will meet you at the door with an excited yelp and a big tail wag. If I think we might possibly go for a walk, I will do an excited little tap dance but once the leash is on, I'm all business.
The best times of the day for me are mealtimes. I will escort you to pick up the food bowl, lead you to the food closet and wait patiently until you put it back down. To save you work, I always clean my bowl thoroughly.
If you have a nice soft dog bed, a steady supply of dog food and want someone to love, I'm the girl for you.