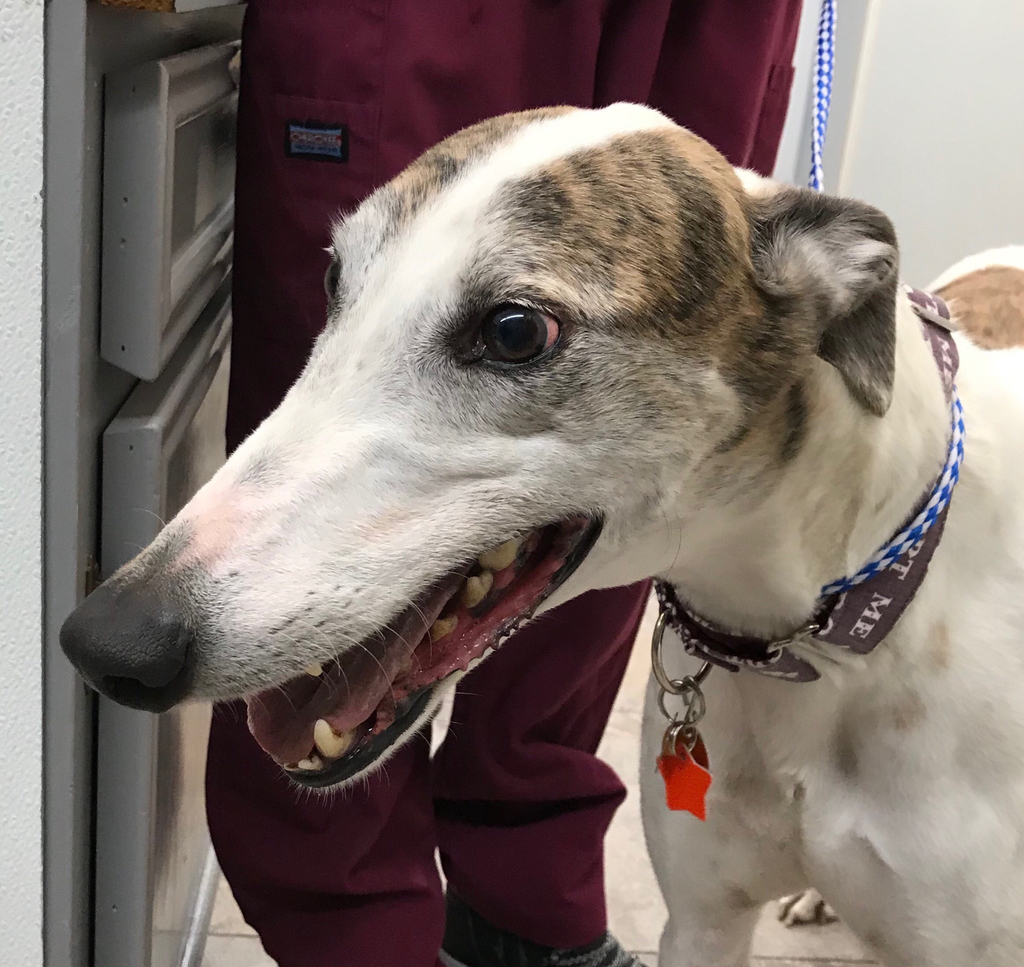 This is Mario! He's a sweet, docile, confident guy who's brightened our home. Mario has adjusted quickly to his foster home, foster family and new routine. He is very active and needs a daily, brisk 30-40 min walk, at least! He loves his walks and follows his foster mom on leash very well. Occasionally he will startle or feel unsure about something during our walk but he's never too bothered and moves forward quickly.
After a day or 2 of accepting his crate, he's done with it. Instead, he spends his days lying in a sunny spot on the living room rug. He displays no signs of separation anxiety and accepts being alone in the house for a few hours at a time. He's not aggressive, but his ears perk up when he sees a squirrel or cat. He might give chase if given the opportunity. He loves being around his foster family both adults and kids. When the kids return from school, Mario greets them with exuberance, face licks and wildly wagging tail. The girls could do without the face licks, but Mario can't contain his excitement. With guests, he's more mellow and greets strangers with a low head and wagging tail. Mario is always happy to see other dogs and he's ready to play.
During his first three days in foster care he marked in the house. After catching him in the act 3 times, he stopped his inside marking. However, in a new indoor environment [pet store] he started marking again. Fortunately, Mario is a quick learner and accepts foster mom's leadership easily. This could be something to watch for in a new environment, but also know that Mario learns his limits quickly.